Hope Happenings
Events and Announcements
In-Person & Livestream Worship
Sundays at 9:00 a.m. & 11:00 a.m.
To join us in person, see our Safe Worship Procedures.
See below for video of this week's service.
For additional information & ways to watch, click here
God's Work Our Hands
21 Days of Hope
Traditionally, we celebrate God's Work Our Hands Sunday in September – one Sunday when all of the ELCA churches across the country join together and do work projects in our communities, to emphasize our focus on loving our neighbors as Christ loved us.
This year, restrictions from the COVID-19 pandemic have made some of our community volunteer efforts a little difficult. Therefore, we are offering 3 different ways to serve our community. Here are the different ways you can get involved with God's Work Our Hands:
1. 21-day Racial Equity Challenge: Pledge to spend a few minutes of time each day for the next 21 days in prayer and study around issues of racial justice. Each day, a prompt will be posted via email, on our website, and on Facebook. We invite you to use these prompts to explore how God is calling each of us to respond to issues of racial injustice in our world. For today's Racial Equity Challenge, click here.
2. Donate toiletries for the Dayton Women's Correctional Facility.
During these past several months since the COVID outbreak, prisoners have been unable to receive visitors, and loved ones with reduced income have been unable to money into their accounts for necessary items. We join with other area churches to collect toiletries for our sisters in Christ at the Dayton Women's Correctional Institution. The following items are requested (please use this specific list of brands and types; only these will be accepted).
· Toothpaste – Crest or Colgate
· Women's Deodorant – Degree, Suave, or Secret
· Bar Soap – Ivory, Dove, or Dial Blue
Items may be brought to church and placed in basket in the Narthex. Contact Pastor Christie if you wish for someone to come pick up the items from your home.
3. Buy a Hope t-shirt! Proceeds will be donated to SON Ministries. Click here to order.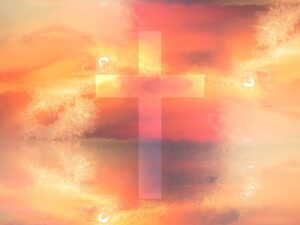 (Prayer & Conversation with Pastor Christie)
6pm Tuesdays via Zoom
join Pastor Christie Tuesday evenings for Prayer & Conversation. Conversation will be informal and fun, a time for us to be together and pray for one another. To receive the zoom link, email pastor@hopeonbluerock.org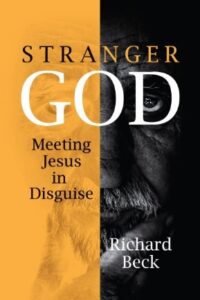 FALL into Bible Study
For our fall Bible Study, we will be looking at the book Stranger God: Meeting Jesus in Disguise by Richard Beck. You do not need to own the book or read ahead in order to participate. Each session, we will read an excerpt from the book so that everyone can follow along. Even if you're unable to read the book or participate in the study on a regular basis, please join whenever you can.
If you would like to purchase the book, it is available on Amazon (remember to use your Amazonsmile account for Hope!) and christianbook.com. If you desire a copy of the book and are unable to purchase one due to limited funds, please reach out to Pastor Christie and we will get you a copy. Generous donors make it possible for everyone who wants one to have a book.
We will meet via zoom at 1pm & 7pm on Wednesdays, and you may come in-person to the 1pm session if you prefer that to zoom. 7pm is virtual only. For in-person, we will meet in the Fellowship Hall at Hope and will be socially distanced. Please wear a mask.
For more information, to get the zoom link, or to request a copy of the book, email pastor@hopeonbluerock.org