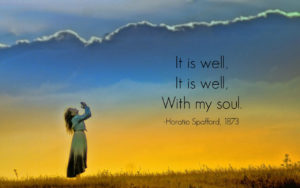 Lenten Midweek Worship Services
Wednesdays March 4-April 1, 7:00 pm
Theme: It is Well With My Soul
Services feature dramatic character portrayals, hymns, and reflection upon the theme. In the midst of whatever we encounter in our lives, we can say, "It is Well With My Soul," because God is present in all of it.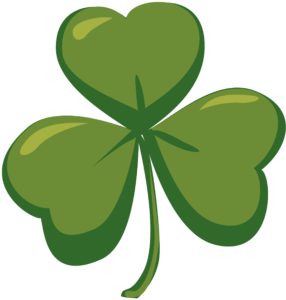 BLARNEY BLAST 2.0
March 21st at 6:00 p.m.
Calling all leprechauns! Our Blarney Blast 2.0
will be taking place on March 21st at 6:00 p.m.
at Hope. This year our confirmands will be
helping to serve food for a fabulously lucky
dinner. We will be enjoying karaoke and asking
you to share your talents for a talent show.
Please feel free and welcome to invite all of your lucky
leprechaun family and friends. This dinner will be a free will
donation that will benefit our youth. Mark your calendar now or you may miss out on the pot of gold!

Have you heard 'THE BUZZ'?
Join us for our new Coffee & Conversation hour, the 4th Sunday of every month in the Fellowship Hall, on Sunday mornings at 10am during Sunday School time. Get a buzz with coffee from
White Oak Coffee House! Get a buzz from a selection of bakery treats! And get a buzzing with faith-filled conversations! Upcoming dates and topics:
• Mar. 22 – Active Listening Workshop with our Stephen Ministers
• Apr. 26 – Confirmation Class presents "The Bible in 30 Minutes."
The Great Underwater Egg Hunt
Clippard Family YMCA
Sunday March 29, 1-3pm
Join us for Holy Week & Easter Worship
Palm Sunday April 5
9am Contemporary Worship
10am Children's Program: "A Super Easter"
11am Traditional Worship
Maundy Thursday April 9
7pm Worship (at Hope with Area Churches)
Good Friday April 10 –
7pm "Song of Shadows" Cantata
(at Groesbeck United Methodist Church)
Easter Sunday April 12
9am Contemporary Worship
10am Breakfast
11am Traditional Worship