Hope Happenings
Events and Announcements
Virtual Lenten Midweek Worship
Wednesdays Feb 24 – Mar 24, 7pm
"We are created for communion with God, to love one another, and to live in harmony with creation." – Evangelical Lutheran Worship
Lent is often a time of fasting and solitude, but it is also a time for us to come together as the Body of Christ. In our world now, we need this community more than ever.
To honor this theme of community, congregations in the Cincinnati Conference of the ELCA have come together to bring you virtual Midweek Worship each Wednesday evening throughout Lent.
Each week features a virtual worship service at 7pm, followed by a discussion group opportunity to reflect on the theme of the evening. Worship and discussion groups will both take place via zoom.
Feb. 24
In Community with Creation
Hosted by Christ the King Lutheran Church
March 3
In Community with All the Saints
Hosted by Ascension Lutheran Church
March 10
In Community with Our Neighbor
Hosted by Lutheran Church of the Resurrection
March 17
In Community with Those on the Margins
Hosted by First Lutheran Church
March 24
In Community with Christ
Hosted by Trinity Lutheran Church
Offering donations raised during these community midweek services will be donated to Tikkun Farm,
a Lutheran-affiliated
3.5 acre farm in the Mt. Healthy neighborhood of Cincinnati, which intends to be a place of healing, restoration and repair cultivated through meaningful work and spiritual practices.
Click here to watch a video of Tikkun's ministries in our community.
To donate your Lenten Midweek offering to Tikkun Farm, submit your donation through Hope by donating online here or mailing a check to Hope, with the note Tikkun in the memo field.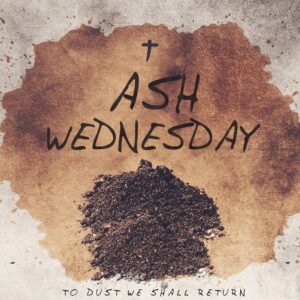 Ash Wednesday Worship
Wednesday Feb. 17, 7pm
In-person & Livestream
On Ash Wednesday we begin our forty-day journey toward Easter with a day of fasting and repentance.
Join us for this passionate and meaningful worship service.
Book Study
The God Who Sees by Karen Gonzalez
Mondays 7:15pm on Zoom
Here is a riveting story of seeking safety in another land. Here is a gripping journey of loss, alienation, and belonging… Here, too, is the sweeping epic of immigrants and refugees in Scripture. Abraham, Hagar, Joseph, Ruth: these intrepid heroes of the faith cross borders and seek refuge. As witnesses to God's liberating power, they name the God they see at work, and they become grafted onto God's family tree.
Wild Spirit YOGA
Tuesdays 7:15pm & Thursdays 5:30pm
Discover something new.
Awaken an inner strength.
Explore your natural beauty.
Join us for 'Wild Spirit' yoga – a journey throughout the month of March.
Beginners, experienced yogis, all are welcome.
Contact K.C. (yoga_with_kc@icloud.com) with questions and to receive the zoom link.
Bible Study
Thursdays @
1pm, Virtual & In-person
Join us for Bible Study! We explore together themes of the Bible and how they relate to our daily lives, and we also pray and laugh together. All are welcome! Email Pastor Christie pastor@hopeonbluerock.org for more information.
Easter Flowers

The Easter season is a time of rebirth, and nowhere is that more evident than in the flowers we choose to decorate our sanctuary. Each of these blossoms is a miracle of spring, and each comes with its own symbolism, many of which are ideal messages for Easter and reflect the spirit of the season. Click here to be order either Lilies, Daffodils or Tulips or all of the above! The deadline for orders is February 28th.
For more event information,