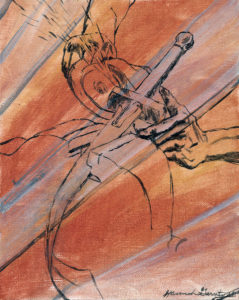 Hope's Virtual Bible Study is here! Using our Advent theme, "What Can't Wait," we'll study the Bible together throughout Advent. Each devotional exercise is designed to be brief and fit into your busy day!
For our first lesson, I invite you to read Isaiah 2:1-5, and take a look at this article & video: https://relevantmagazine.com/…/shane-claiborne-and-activis…/
How do you feel when you watch this video? How do you feel like it relates to Isaiah 2:1-5? What are some ways
that we can envision turning "swords into plowshares" in our community? Share your answers in the comments below!
Peace, blessings, and HOPE,
'What Can't Wait' logo, artwork, and study ideas © A Sanctified Art sanctifiedart.org @sanctifiedart