Today's virtual Bible Study is written by Carmen Hasdorff.
In the Bible reading today, Luke 2:1-14 (15-20), we read about the beautiful story of the birth of our Savior and the Angels visit to the shepherds.  Mary gives birth to Jesus in a manger and laid him in a trough, such very humble beginnings for such a great Savior and Lord.  The shepherds were with their sheep when the angels appeared to them and told them to go to Bethlehem to find the savior lying in a manger.  The shepherds were considered a lowly and dirty individuals that were not welcome most places.  And yet God sent Angels to tell them the "good news of great joy" (Luke 2: 10).  And so the shepherds traveled to see the babe lying in the manger and then spread the wonderful news about the baby Jesus.
Are we prepared for the coming of our Lord?
Could we accept the good news from Angels as the shepherds did?
May the wonderful birth of our Lord surround us with love and joy.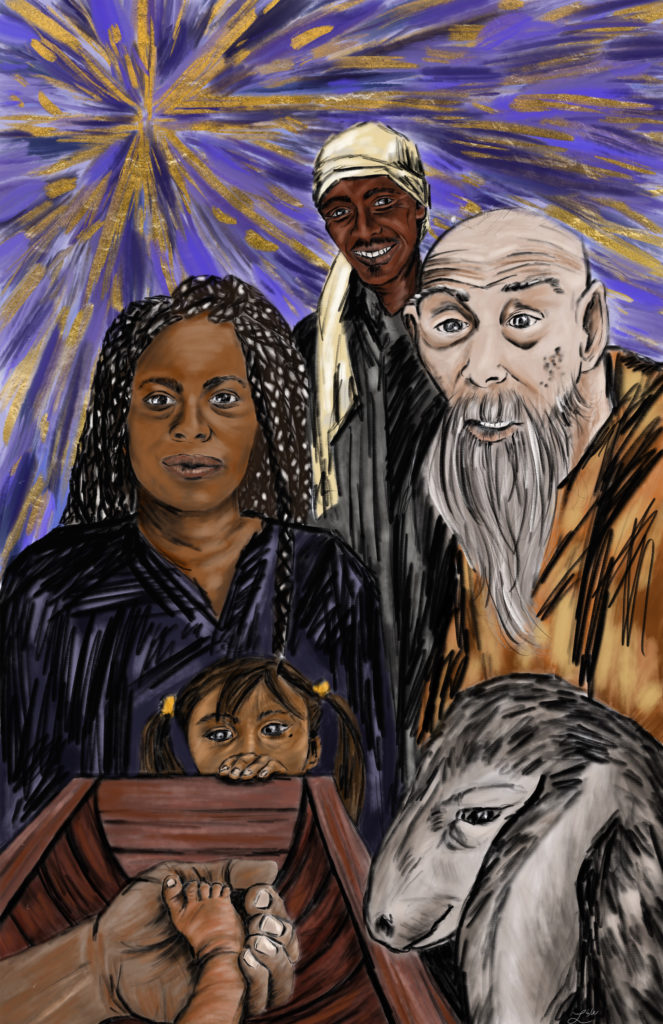 'What Can't Wait' logo, artwork, and study ideas © A Sanctified Art sanctifiedart.org @sanctifiedart