In-Person & Livestream Worship
Palm Sunday 4/10 10:00 am
Maundy Thursday 4/14 7:00 pm
Good Friday Cantata 4/15 7:00 pm @ Groesbeck UMC
Easter Sunday 4/17 9:00 am* & 11:00 am
(*Easter worship will be livestreamed at 9am)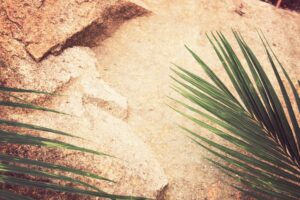 On this day, we follow Christ from triumphal entry to the cross, each waypoint of the journey marked by Jesus' compassion for those who would betray, mock, accuse, or do violence to him. Though persecuted and beaten, Jesus the Son of God is not disgraced; instead, he asks forgiveness for those who put him to death. We have walked the Lenten pathway these forty days, each of us invited through baptism to "let the same mind be in you that was in Christ Jesus." We enter this holy week accompanying Jesus to the cross with both grief and thanksgiving in our hearts, trusting in God's redeeming love.
This evening our Lenten observance comes to an end, and we gather with Christians around the world to celebrate the Three Days of Jesus' death and resurrection. Tonight we remember Christ's last meal with his disciples, but the central focus is his commandment that we live out the promise embodied in this meal. As Jesus washed his disciples' feet, so we are called to give and receive love in humble service to one another. Formed into a new body in Christ through this holy meal, we are transformed by the mercy we have received and carry it into the world. Departing worship in solemn silence, we anticipate the coming days.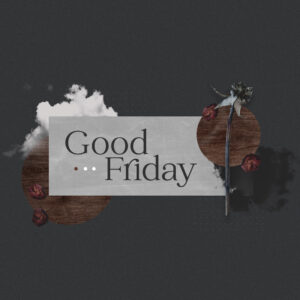 @ Groesbeck United Methodist Church*
Join Hope and other congregations in the Colerain Township area for an evening of worship and song to commemorate Good Friday. This year's cantata will be In Calvary's Shadow (a Tenebrae Service) by Victor C. Johnson. Worship & Cantata take place at Groesbeck United Methodist Church
8871 Colerain Ave, Cincinnati, at 7pm.
10am Easter Egg Hunt
& Carry-In Breakfast
Christ is Risen! Join us for worship at either 9am or 11am. Both services feature a blended variety of music styles and liturgy, and the 9am service concludes with Hope's annual Release of the Doves in the Memorial Garden. Also, join in the celebration at 10am for an Easter Egg Hunt and Carry-In Breakfast.
(*Easter worship will be livestreamed at 9am)
Welcome Home – Come as you are!
Experience Inspiring Lutheran Worship in-person or livestream.
Check out the links below to enjoy worship virtually: