Building hope and serving God, we are anchored in faith and saved by God's grace. Led by the Holy Spirit, it is our purpose to invite all to know hope, love, and peace through Jesus Christ. All are welcome to enter a new season of Hope with us. Wherever you find yourself in life, know that there is a place for you here at HOPE.
Welcome Home.
Worship
See below for video of this week's service.
For additional information & ways to watch, click here
Easter Flowers

The Easter season is a time of rebirth, and nowhere is that more evident than in the flowers we choose to decorate our sanctuary. Each of these blossoms is a miracle of spring, and each comes with its own symbolism, many of which are ideal messages for Easter and reflect the spirit of the season. Click here to be transferred to the page that will help you order either Lilies, Daffodils or Tulips or all of the above! The deadline for orders is February 28th.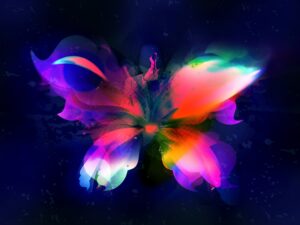 New Year, New Possibilities YOGA
Tuesdays 7:15pm & Thursdays 5:30pm
Virtual Yoga with K.C. returns to help you with your New Years Resolutions! Classes are open to beginners, experienced yogis, and not just members of Hope Lutheran, but also to friends, neighbors, relatives, and to YOU! K.C. will adjust and offer options to suit the students in the class. Please join us! Email K.C. for questions and the Zoom link:
yoga_with_kc@icloud.com
Bible Study
Join us for Bible Study! We explore together themes of the Bible and how they relate to our daily lives, and we also pray and laugh together. All are welcome! Bible Study is currently virtual. Email pastor@hopeonbluerock.org for more information.
Hope Lutheran Church Worship 1-17-2021
Worship with us
Nursery Provided for infants to 4yrs
Contact us
pastor@hopeonbluerock.org
Yellow Brick Road
Child Care