In-Person & Livestream Worship
Welcome Home – Come as you are!
Experience Inspiring Lutheran Worship in-person or livestream.
Check out the links below to enjoy worship virtually:
We look forward to having you worship with Hope!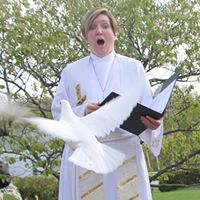 Be surprised!
Enjoy our vibrant worship in our open and inviting atmosphere. On Sunday mornings, we feature a 10am Service with a variety of worship and music styles. Our communion table is Jesus's communion table, and is open to all just as Jesus's love is open to all.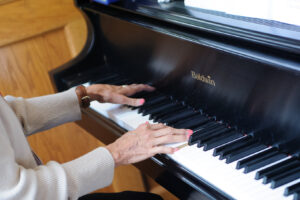 10 a.m. Inspiring Worship Service
Enjoy a variety of praise and worship music with traditional hymns. Be welcome in our relaxed atmosphere as we worship, celebrate, and share Holy Communion together.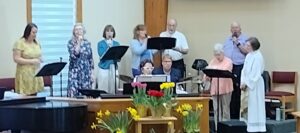 Praise Band
Hope's praise band is lead by director & keyboardist Karen Schweinfest, and filled with a team of joyful singers and instrumentalists. The praise team leads music during worship on Sunday mornings. Interested in joining the praise team? Vocalists and instrumentalists welcome!